Obsidian - indestructible fitness accessories
A new product line has just been added to our offer - Obsidian. These are fitness accessories for the most demanding - for those who are looking for the highest quality, unique design, as well as practically eternal durability. Obsidian is a fitness accessory, which from beginning to end was created in Gipara Design Studio.
Work on them lasted a long time. We started with inspiration - we found it in nature. Obsidian is the name of a rock, a mineral. It's virtually one hundred percent volcanic magma. It is also called natural glass - it is formed when the magma immediately cools in contact with water. Its properties - among others endurance - have been appreciated for thousands of years.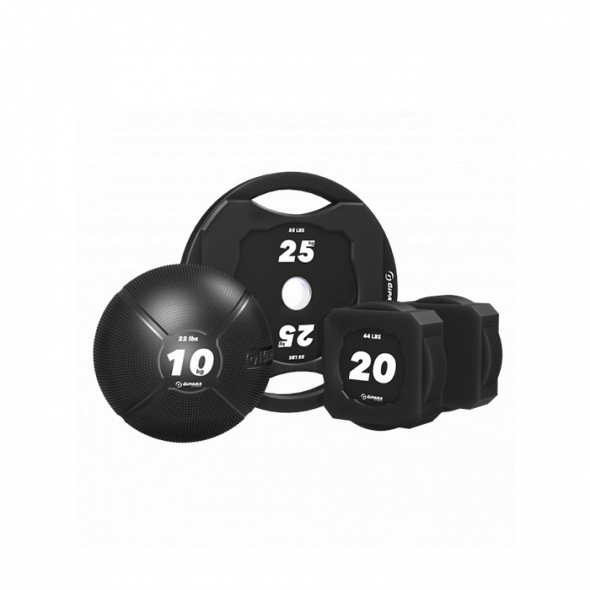 Gipara Design Studio, designing fitness accessories from the Obsidian line, from the beginning set the primary goal to create a unique product. That is why designers have created completely new designs. Their appearance is unique and certainly will be extremely attractive as a gym equipment in the hotel and club. In addition, all fitness accessories from the Obsidian line are only available in one color - it's timeless black.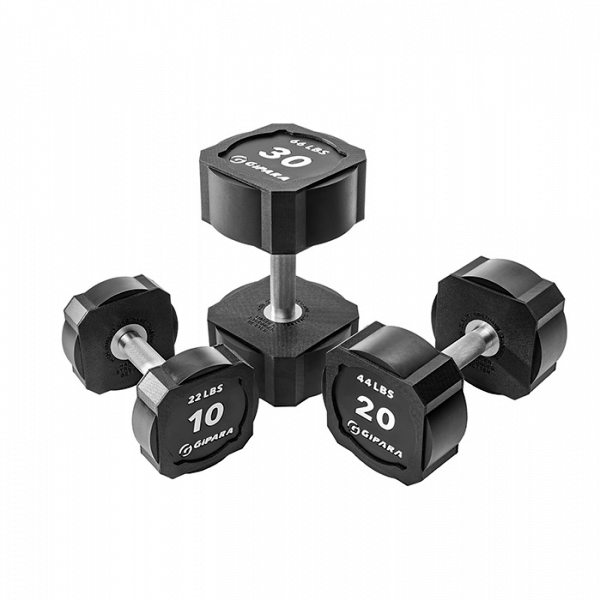 Gipara Design Studio also took care of the highest quality materials. Dumbbells and discs are made of urethane - this material is extremely resistant to shocks and scratches. The balls were made of natural rubber. However, the material with the highest strength factor was used. All this guarantees that Obsidian fitness accessories are durable and ready for long-term use.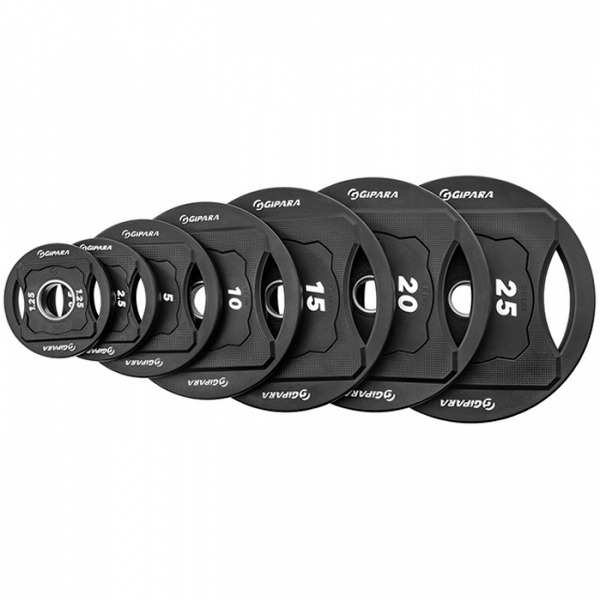 What's more - it turned out that the new fitness accessories are so "indestructible" that Gipara gives a five-year warranty on dumbbells and discs! This is very important if we consider the cost of fitness club equipment. Of course, there is always a temptation to buy cheaper fitness accessories, not necessarily from professional manufacturers. But then you have to reckon with the fact that after some time you will have to replace them. If we really want to calculate how much the club's equipment costs, then we should look at the expense in the next few years. And then the Obsidian line turns out to be unrivaled.
We invite you to negotiate prices and buy!