Work out with G-WALL app at home!
Each G-WALL gate is equipped with a board with basic exercises. In addition, when you purchase, you also get access to a training application that uses the training capabilities of the gate. All you have to do is open the application on the selected exercise and start training together with your instructor.
Versions equipped with a touchscreen LCD screens have the ability to play training videos on an external monitor.
Mobile application G-WALL has been designed and developed to both promote a possibility to work out in the comfort of your home or to create a gym in your hotel room. Using it you will learn how to effectively and safely work with accessories in a functional training and how many possibilities a G-WALL as an accessory may offer.
The application contains 55 different exercises, you choose a type, intensity of a workout, a body part or specific accessories you want to work out with. All workouts are prepared by professional Gipara Fitness trainers.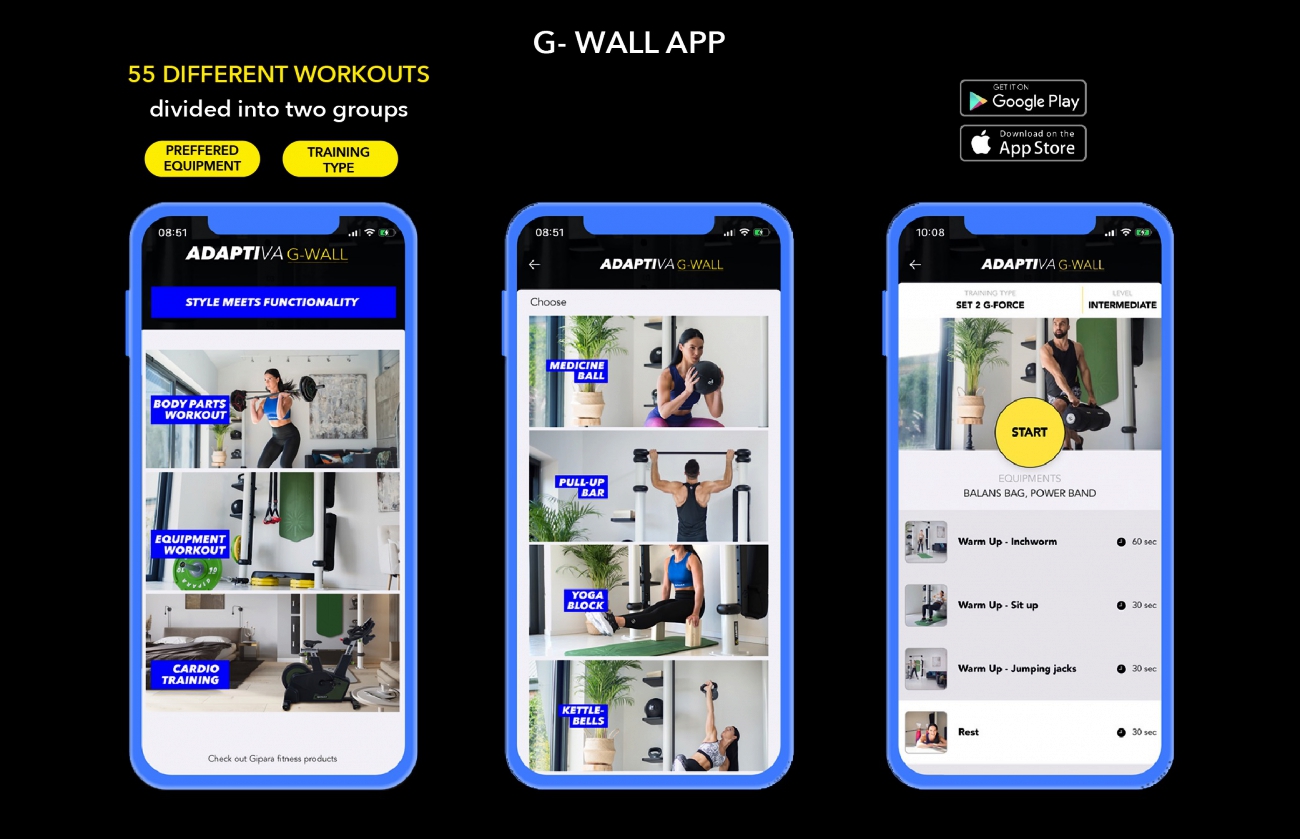 All you have to do is to run the application and you will start exercising together with an instructor working out by G-WALL in your home, hotel room or gym. You will easily find the right exercises for you and achieve your training goals without going to a fitness club.
Nowadays, in order to carry out a full training, we no longer need 30 different strength machines and a set of cardio devices. We can do everything on a few square meters, in the comfort of our own hotel room or at home. For various reasons, more than 51% of all trainers prefer such training. G-wall provides complete functional training of the whole body, while ensuring safety, comfort and silence in your own home or hotel room.

Find out more about G-wall app.