04.07.2021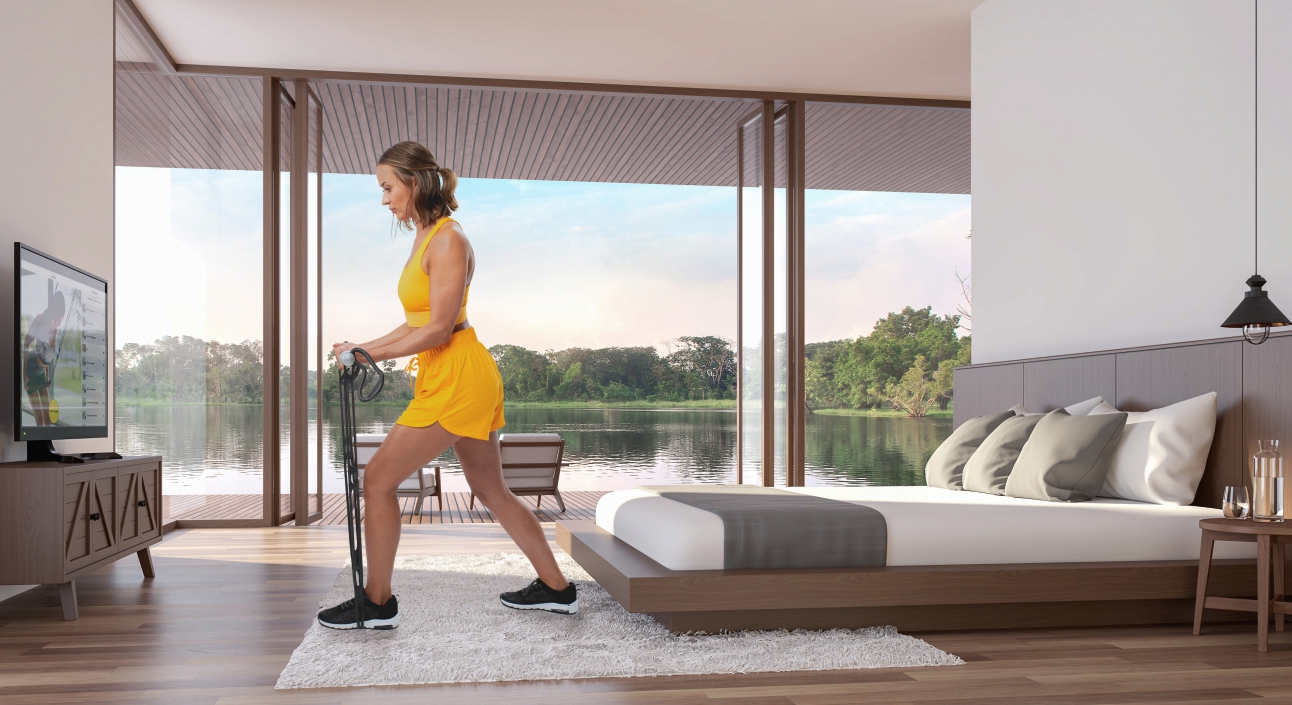 Interest of Adrianna Palka in physical activity was awaken by her parents and her trainer. Currently, Ada uses the gained experience and her passion for sports every day to motivate her students. How does she do it?
Who is Adrianna Palka?
Adrianna Palka is a versatile personal trainer, a graduate of the University of Physical Education in Kraków and an athlete. In the course of her studies, she trained handball and volleyball (among others), and currently she practices medium-distance, long-distance and cross country running.
Moreover, Adrianna is an instructor of aqua fitness, swimming, artistic gymnastics, downhill skiing and indoor cycling. As a personal trainer, she works with athletes and people from the business world. Ada always strives to help people through her activities, therefore she created a guide for beginner runners called Runbook.
In addition, Ada has been running online workouts for several years, and some of them are published in social media. Workouts created by Adrianna gained recognition mainly on Instagram, where she has more than 31 000 followers. Moreover, she can also be found on YouTube, Facebook and her blog - adriannapalka.pl.
Adrianna mainly focuses on stretching exercises and silhouette strengthening exercises, with Tabata dominating among them.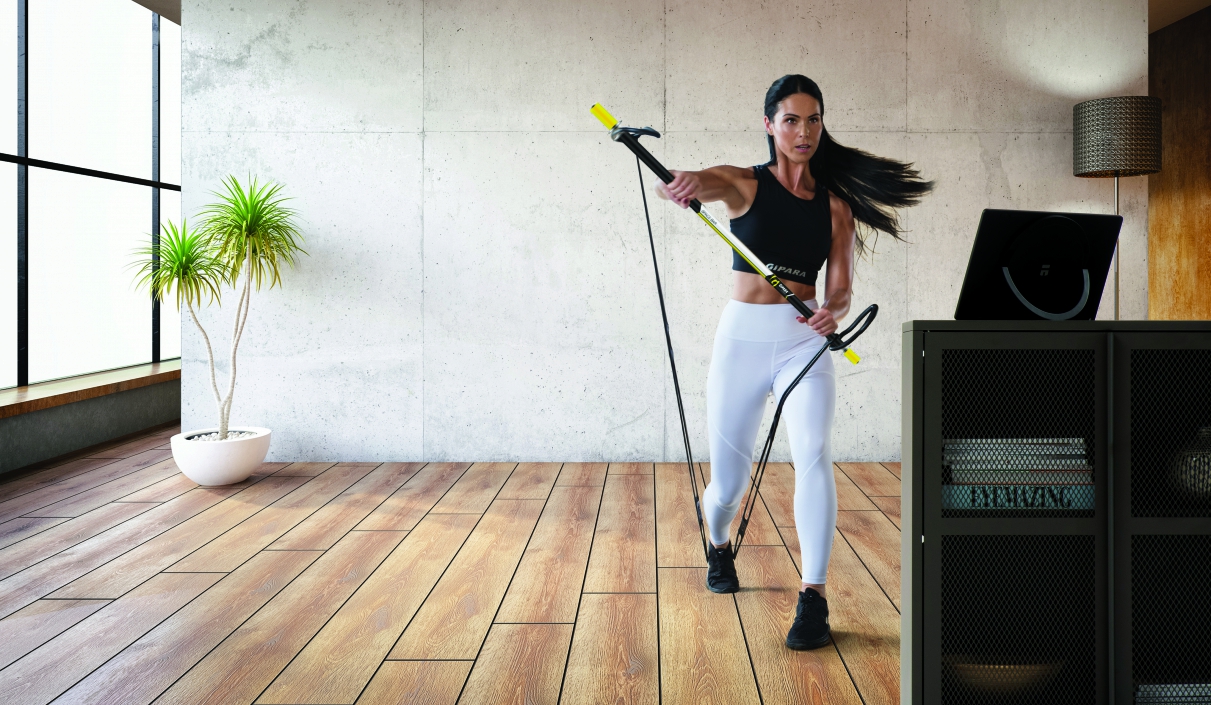 What is Tabata workout?
Tabata is a type of metabolic interval training, which consists of alternating exercises with high and moderate intensity. A few minutes of this workout is enough to feel the work of engaged muscles, while regular exercises of this type enable quick and very effective reduction of fat tissue, along with the body sculpting.
Usually, one Tabata lasts a few minutes and includes 8 series of 20-second exercises, interspersed with 10-second rest.
Tabata is recommended for athletes, as well as those people who do not have time for long workouts. Due to the dynamics of these exercises and heavy load on the muscles, an appropriate warm-up should be performed before such workout – otherwise it may result in an injury.
Tabata with the fitness accessories by Adrianna Palka
Tabata with the resistance rubbers
Various accessories can be used during Tabata, in order to additionally intensify work of the muscles. The resistance bands (the so-called power bands) are getting more and more popular. Ada proposes abdominal and buttocks workout with the use of mini power bands. These exercises begin with a warm-up consisting of lambada and sumo jumps with a resistance band placed above the knees.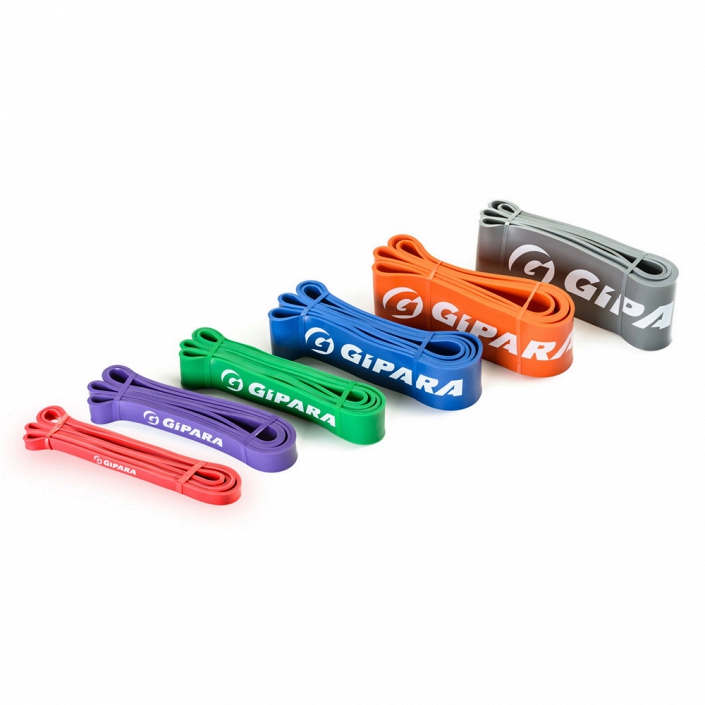 Tabata with the dumbbells
Traditional Tabata can be diversified with the use of dumbbells. The proposed weight amounts to: 2x1 kg or 2x2 kg. Workout with the weights engages all parts of the body. During Tabata with the dumbbells, Ada performs a series of squats with the weights at shoulder height, while raising her arms at the same time.
Other varieties of Tabata consist of:
• lifting while lying on your belly
• crunches
When we get to Tabata, it's time for a series of the following exercises:
• walking in a square
• steps to the side in a quarter-squat or half-squat
• abduction of the leg forward and backward
• squats
• bear position
• pulling the knees in front support (power band around the forearms)
• inverted bicycle (power band around the soles)
Selection of the strength of your resistance band depends on individual preference. In the case of people just starting their adventure with Tabata, it is recommended to use light loads. The band resistance depends on its width. The wider the tape, the greater the resistance.
• ski jumps
• lambada
• sumo jumps
Remember about warming up before the workout, as well as about calming down your body after completion of the Tabata exercises.