Shopping terms at the Gipara.com online shop during free shipping for orders over 200 euro gross

Free shipping in Europe over 200 euro - see details
Gipara
Shopping terms at the Gipara.com online shop during free shipping for orders over 200 euro gross
The existing regulations on www.gipara.com apply and additionally:
The action continues until further notice.
Free delivery for every order with a minimum value of 200 euro gross. Shipments will be made via GLS and Raben.
The offer is valid in Europe only in the following destinations. The cost of shipping orders to other European countries will be charged normally, depending on the weight and dimensions of the shipment.

Czech Republic
Denmark
Netherlands
Luxembourg
Germany
Poland
Slovakia

Free shipping in Europe over 200 euro for selected countries

Realization 24h

Returns in 14 days
Account manager will be happy to answer all your questions regarding object equipment. We will prepare an offer with exceptional discounts that are not available in the online store. It doesn't matter at what stage your business is, we always advise, recommend and arrange.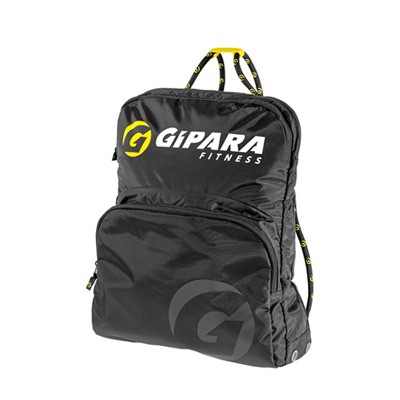 Dear Customer!
Currently we are in the process of connecting secure payments in the store. Don't worry, we have reserved for you the product that you have chosen, we've also prepared the gift for you-Gipara Fitness backpack. We will inform you about the possibility of making a payment no later than 10.09.2019.
Greetings, Gipara Team
×
Dear Customer
Considering that since 25.05.2018, Regulation (EU) 2016/679 of the European Parliament and of the Council of 27 April 2016 on the protection of individuals with regard to the processing of personal data and on the free movement of such data and repealing Directive 95/46/EC (general regulation on personal data protection - referred to as "RODO"), the Controller of your personal data (IMG S.A. with its registered office in Gdynia) would like to inform you on what principles it collects and processes your personal data and what rights you have in relation to the processing of such personal data.
You will find all necessary information in our updated Privacy Policy, which you can read by clicking here.
Kind regards,
IMG S.A. Team
×
Our website uses cookies (so-called cookies) for statistical, advertising and functional purposes. Thanks to them, we can customize the site to your needs. Everyone can accept cookies or have the option to disable them in the browser, so that no information will be collected.
Learn more
about how to disable them.