16.10.2019
September and October is the time when people come back to their routines after holidays. In autumn, we also switch from outdoor sport activities to gym and fitness. It is also a perfect time to accept the challenge in post-holiday club management.

How to encourage club members to continue regular workout and attract new ones?
The effect of a novelty is motivating.
1. A new interior
A new season, a new design - every change begins with a small step. The new interior design of the club will be a surprise for regular members. The makeover does not require large financial outlays and will emphasize the individual and professional image of the place. You can experiment with the colours and lighting, and these simple changes will effectively divide the space into exercise zones (here you will find some inspiration). The colour of the interior means also the colour of accessories, even in the weights zone which is not much colourful. Here, changing the colour of dumbbells caps will do the trick. This is possible to do in Hybrid Individual Dumbbells Gipara.

You will quickly refresh the look and increase the functionality of the gym by introducing new accessories as part of the interior design. Surprise visitors by an ergonomic organization. In addition to the appropriate racks and baskets, ergo mats with one eyelet are also very useful. Thanks to this solution, you will quickly clean up the space during classes, e.g. in the fitness area, even when there is a large number of people. Moreover, take care of the colours of accessories and personalisation of accessories in accordance with the gym design.
2. A new training
A friendly and refined interior will make it easier for visitors to mobilise themselves for regular activity. The next step is to modify and expand the training offer. Distinctive accessories will allow a new dimension of functional training, and a new equipment is always an interesting addition for the current club members and potential visitors looking for new trends. Gipara Fitness Balans Bag™ - a unique equivalent of a sand bag, is one of especially noteworthy new equipment from the premium segment. Using Balans Bag™ ensures intensity of training, which is not dependent on the selection of weight, but on the amount of water inside the bag. Unstable liquid makes even the simplest exercise a unique challenge. Autumn is also a good time to introduce a new calendar with trainers' own classes. The use of accessories such as Balance Bag™ will expand coaching competences and enrich exercise sets. As a result, it will prevent club members from getting bored or losing their motivation.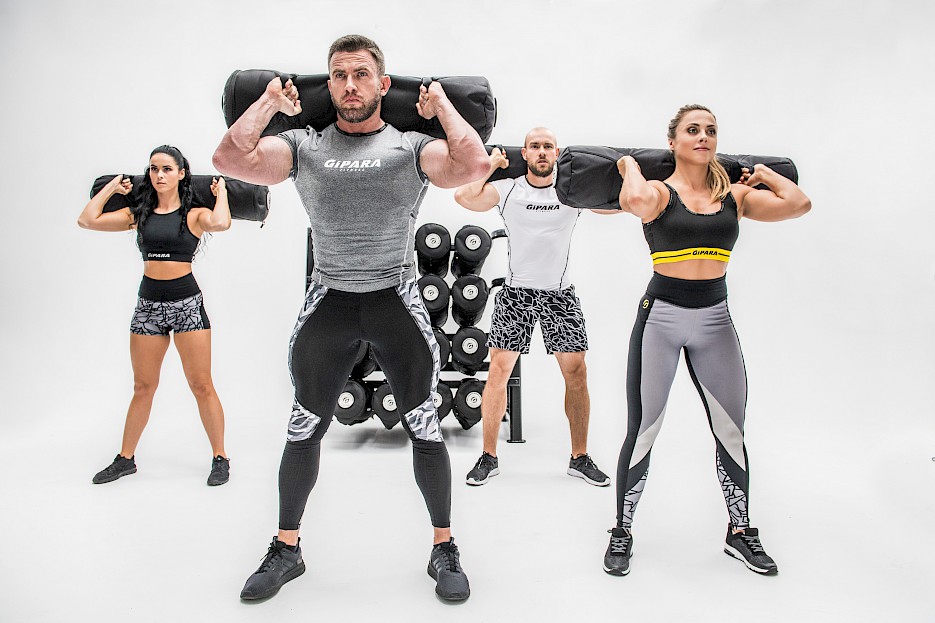 3. New motivation
During the holidays it is easy to go out of the training rhythm, and in autumn the body's metabolism switches to a slower mode. Those who got lazy after sunny summer days will be motivated by an attractive mobile application, which i.a. will summarize the data on training progress in the gym, help in implementing the training plan, monitoring body parameters and following a balanced diet. There are also applications dedicated to women and men, offering content and training developed for a specific gender (here you will find a review of the best exercise applications). Do you offer group classes? It is easier to get motivated if there is a set exercise schedule. Group classes will become more attractive thanks to extraordinary accessories. Exercising with the use of Space Stretch Max® rubber band, originally designed as a training device for astronauts, will be an interesting solution. With the help of Space Stretch Max®, you can activate up to 8 muscle groups during training and perform 16 exercises involving all parts of the body.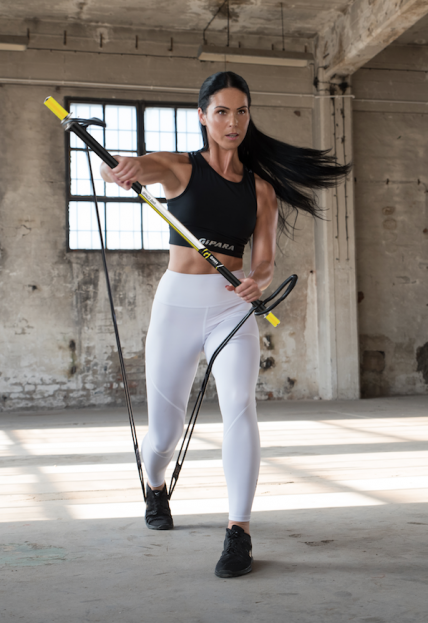 4. Redefining comfort
Physical activity is a great way to beat autumn blues and improve your mood. However, every fourth visitor to the gym gives up training because they experience discomfort there caused by being judged by others. Think about creating a relaxation, warm-up and cool-down zone at the gym, as well as creating a women-friendly space. The attractiveness of the gym can be increased by new opening hours and an offer addressed to specific groups of clients - pregnant women, seniors or people requiring medical training. Newcomers who are just starting their adventure with the club will benefit from "informational starter packages" gently introducing them to the gym and fitness world. Some people feel more confident when training with a friend. Consider introducing an offer promoting the introduction of a new club member or a promotional price for the sale of two gym passes at the same time.

5. A new promotion
Think of the trend for a new start as a promotional theme. All new products introduced are an ideal pretext for marketing communication with current and potential clients. To this purpose, use social media which gives you the ability to precisely target ads to the right audience and allow you to publish your own content. Attract your clients with photos or a video presenting the new interior, unconventional exercise accessories or new training offer. Welcome new clients and appreciate regular members with a company's gadget, e.g. a water bottle or a shoe bag.
Good luck in the new season!