02.04.2020
Training at home is a challenge we faced due to a coronavirus epidemic. It is not known how long the restrictions on the functioning of fitness clubs will last, or how they will look in a few months. That is why home gyms are becoming more and more popular. The more that assembling the equipment may seem expensive, but on the other hand it is comparable with several months or yearly expenses that we have to incur when going to the club. When choosing fitness accessories, you should always remember one thing - only professional equipment will allow us to train properly and avoid injury. In addition, thanks to it we will not expose ourselves to additional expenses. Today we decided to introduce slightly larger fitness accessories - it's about cardio devices.
How to exercise at home for several months
Due to the threat of the kronovirus spreading, a number of bans have been introduced in our country. From day to day were, among others closed fitness clubs. Unfortunately, it is not known when the gyms will open. What's more - it is not known how many people will decide to return to joint activity in clubs. The threat associated with the coronavirus epidemic will probably remain in our consciousness for a long time, and this in turn can be a barrier that effectively discourages group exercises or even being in one gym with more people. Does this mean that we should forget about physical activity for some time? Of course not. We should change our thinking about exercises instead. After all, training at home is the perfect solution.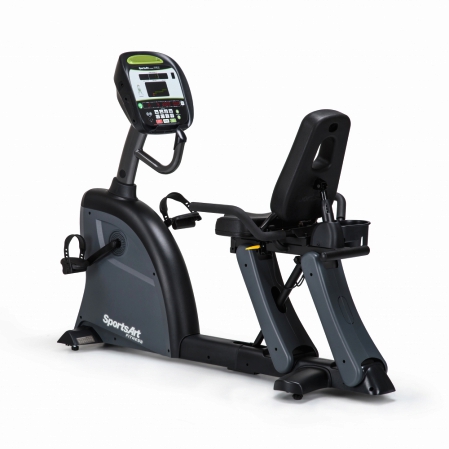 Of course, training at home has been a complement to the gym so far. Morning start-up, evening gymnastics, stretching... not too demanding, short exercises, for which some free space was enough. However, today we are doomed to training at home. This does not mean, however, that we must limit ourselves to the minimum activities mentioned. Very quickly then our condition will begin to deteriorate, and muscles without a gym will become weaker. The more that physical exercise has a very good impact not only on our figure, well-being, but above all on our health and immunity. In that case, let's try to think about how to exercise at home, so that it brings at least similar effects as in the gym.
The right accessories for the home fitness club
We have already written before, among others about how many times to exercise at home, and what accessories will be useful during training at home. This time we would like to pay attention to the equipment that seems to be reserved for fitness clubs. As it turns out, it works very well during home trainings.
These are cardio machines - treadmills, bicycles and elliptics. Thanks to them, we are able to significantly increase the level and effectiveness of home exercises, as well as achieve much better results. What's more, these devices guarantee us easier training at home. If we decide on fitness accessories, which are often used by personal trainers, we must remember about the appropriate exercises and techniques. It is true that such accessories are cheaper and seem much more versatile - e.g. exercise rubbers that can be used for a lot of activities - but they have one minus. For example, if we decide to train at home with dumbbells, and we do the wrong exercises, it may turn out that we do not achieve any effects, and what is even worse, we can be injured.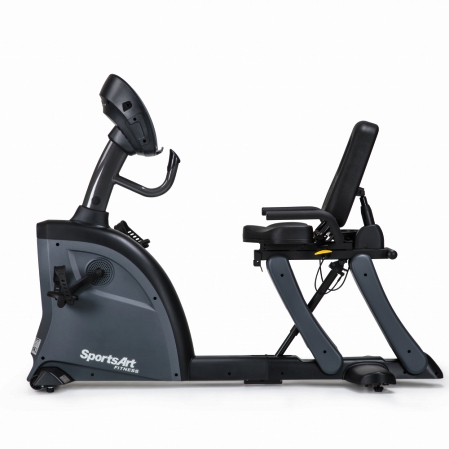 That is why cardio machines are such a good solution. They allow less demanding training, which can also bring very good results. However, it is worth using the offer of a professional company that manufactures such devices for fitness clubs. Cheaper substitutes, of course, seem very similar, and the price is attractive, but very soon they will be disappointing. The method of performance, durability, and also failure frequency... all this will cause that in a moment we will be forced to spend money again.
When planning a workout at home, it is worth following the fitness club and choosing professional equipment. Such as SportsArt produces, and which can be bought on the Gipara Fitness website. By choosing devices of this manufacturer, we can be sure that we receive the highest quality and guarantee of durability. For this operation of the devices is intuitive, and tracking of progress and training gradation based on the latest solutions. With SportsArt cardio devices, we can create a professional gym at home.