21.02.2020
Workouts at home are becoming more and more popular. For some it is a complement to the exercises in the club, but for others it is simply a way of daily activity. However, it is worth remembering one thing - you should consider how to train so as not to disturb your neighbors...
Exercises at home and the neighbors
Of course, we can recognize that we are masters in our own home and no one has the right to say what to do in our four walls. However, it is worth remembering about other residents, especially if you plan to organize a mini gym. Some fitness accessories can be really loud - it's not just large machines, but also smaller accessories that, for example, dropped to the floor will be heard throughout the building. These can be, for example, inconspicuous dumbbells up to 2 kg.
When we use them in the gym it seems that they do not sound even thrown on the floor. Let's remember, however, that the club is just loud - background music, many people in the room, conversations... it all makes us think that we cannot hear our exercises. However, when we move them into domestic comfort, even dumbbells for girls can make noise. Unfortunately, it may turn out to spoil our neighborly relations. Instead, it's worth just thinking about how to train so as not to disturb your neighbors?
What dumbbells to buy at home
We mentioned dumbbells, so let them be the starting point for a conversation about fitness accessories that will be best for a home gym. Before we choose, for example, adjustable dumbbells that seem the most universal, it is worth considering whether we have room for them. It is about storing this type of accessories. If you choose them, then you should think about a special stand. In addition, remember - if you decide on a dumbbell, we will also have to buy other accessories so that our training is universal. So it's worth considering whether it's better to use accessories that take up much less space, but are more versatile.
For example, exercise gum that can be used extensively and their storage is very easy.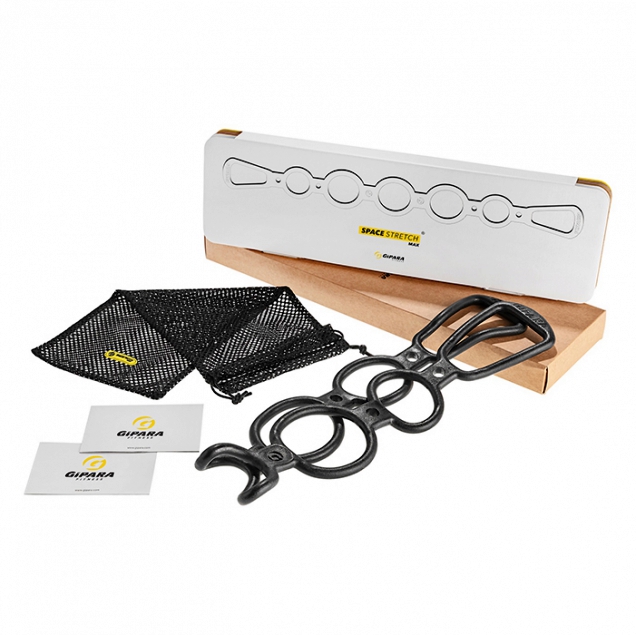 It is also worth mentioning Space Stretch Max - specially designed, professional exercise gums that enable versatile training. In addition, on the Internet you can find exercises that have been developed using this accessory. Thanks to this, when buying Space Stretch Max we get free access to trainings conducted by professionals.
And using this type of fitness accessories we don't have to worry about exercising, so as not to disturb your neighbors. Trainings conducted using Space Stretch Max will not bother them for sure.
How to protect the floor - the gym at home can be quiet
Let's get back to the dumbbells - let's assume that we definitely want to equip our gym with heavy equipment. What should you pay special attention to? On the floor. Appropriate protection will solve our problems with both neighbors and possible damage to the apartment. Imagine, for example, that our daily workout in the morning is based on dumbbells. A dozen or so reps, several series ... After each, we put the dumbbells on the floor - even if we do it carefully, sooner or later our floor will be damaged. Therefore, if you want to buy such fitness accessories, you should ask yourself: how to protect the floor - a gym at home also requires it.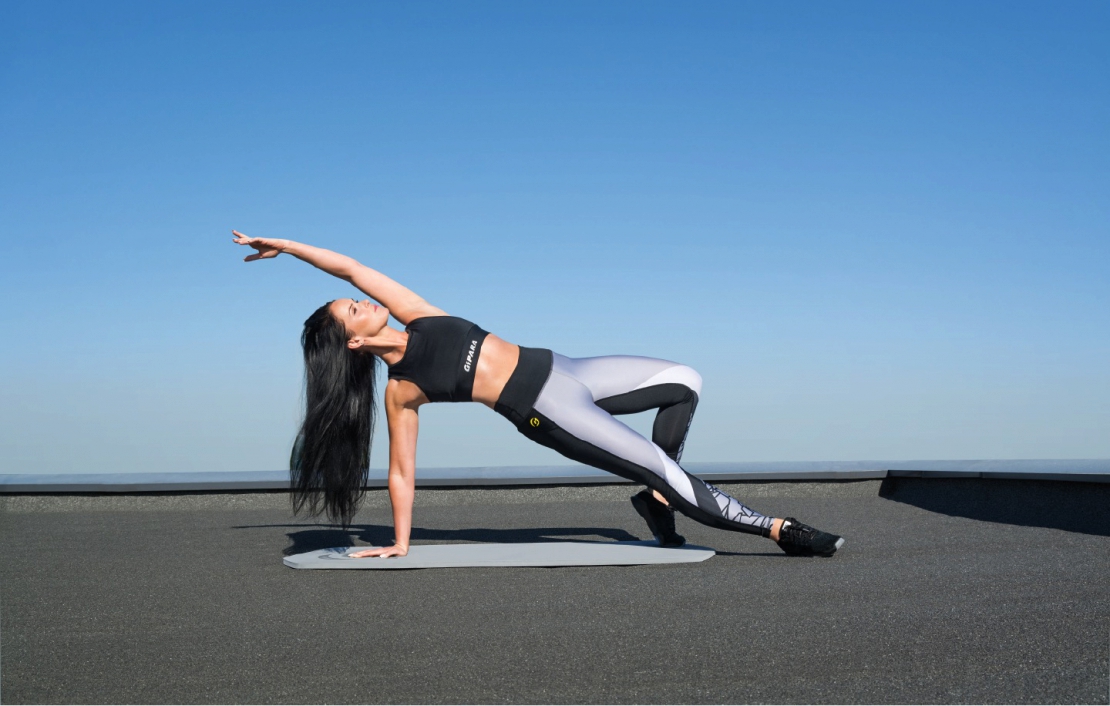 Of course, the best solution is a professional gym mat - the cushioning for the weights we use will be optimal. Let's add at once that we do not have to cover it with the entire room in which we organized a gym. Just plan them well, choose the right place for this type of training and put the mat there. This will avoid problems with the replacement of panels or parquet, and will make the room sound longer. A professional gym mat will guarantee that even dropped dumbbells will be minimally heard from the neighbors from below. Thanks to this, our trainings will not disturb your neighbors.