22.12.2021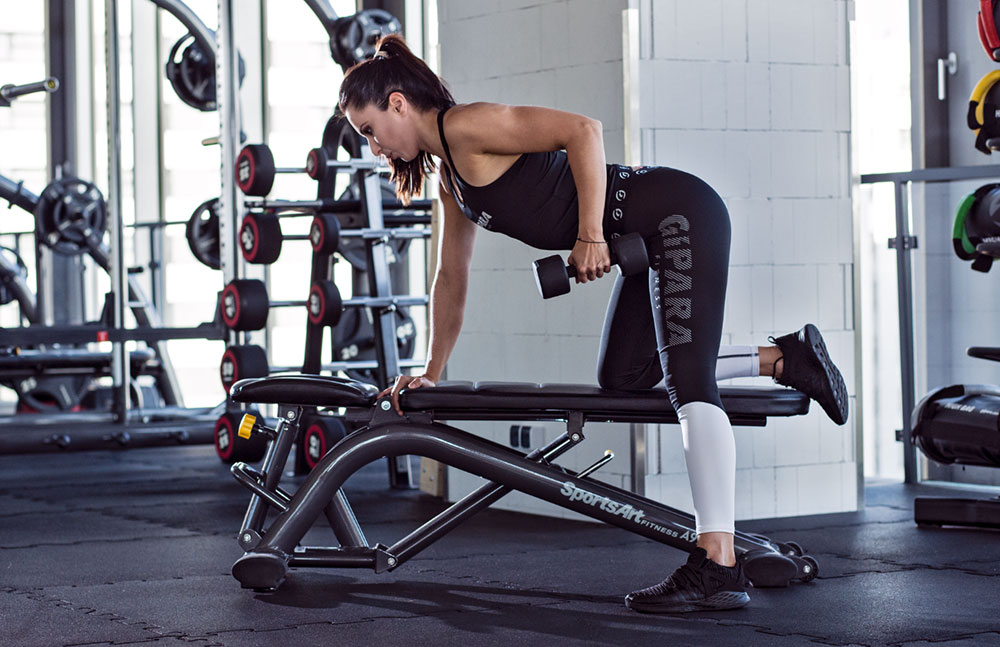 In the spirit of care for your own health, take care of the health of our planet as well – I am Recycled
Physical activity is a fresh perception of looking after your own health. We appreciate your work, your effort and persistence in reaching the desired goals and overcoming your own limits. We support you along this path while at the same time overcoming our own limits. From now on, while looking after yourself you can also look after our planet. How? Let us introduce our latest collection – 'I am Recycled' – two in one. Are you interested to learn more about this innovative idea? Go ahead and enjoy the article.
GIPARA recycling, thus, recycling PET
As one of the first companies in Poland we started to use recycled materials for the production of sport outfits. Our products not only ensue comfort of exercises but also remain uniquely eco-friendly. Our sewing thread used in the collection "I am Recycled" is obtained from PET bottles. 5 used half-a-litter bottles are what it takes now to produce a single T-shirt! The clothes made through the use of this method are equally durable to those produced in a traditional manner. Furthermore, they are characterized by lightness and due to their thermally insulating and moisture excess absorbing properties they do the work even during the toughest training sessions.
What's more, if you want to be sure that the products we offer are of the highest quality and produced with full respect to human rights, all our clothes are designed and made in Poland. Sport clothes GIPARA are a sum of well thought out solutions and quality guarantee.
How is eco-friendly thread formed?
PET recycling starts with initial removal of labels, glue and other impurities. Gathered and cleaned PET bottles are fragmented in a special mill into so-called flakes which are subsequently washed. Cleaned flakes undergo the process of granulation, thus, gluing together the particles during high-temperature compression. The granulated raw material is then passed on to the manufacturer of yarns where it is turned into a liquid substance as a result of heat processing. This liquid, whilst flowing through strainers with holes multiple times smaller than the diameter of hair turns into fibres upon cooling down. At the subsequent stage, the fibres are turned into a yarn, which is the foundation of knits and fabrics from which we make our eco-friendly sportswear, thus, the whole "I am Recycled" collection.
It is estimated that between 150 and 200 thousand tonnes of PET bottles are placed on the Polish market per year. Don't wait any longer and give them a second life!

"I am Recycled" collection
This eco-friendly collection fits perfectly into our priorities i.e. Modern design, safety and durability. Products we create constitute a sum of our best ideas, supported by a thorough analysis of needs and thousands of tests that only confirmed their safety, ergonomics and achievement of maximum training outcome. We connect beauty with functionality.
Are you wandering which products may be made from PET bottles? There are no limits here! These might be pens, toys and even sleeping bags. The collection "I am Recycled" from our store contains leggings, sweatshirts with a tube, shorts, sport bras and even male trousers. All the above items are all made in good stile and design and may be obtained in assorted colours. Everyone will find something for themselves since as indicated above, we do believe there are no limits!
More eco-friendly actions - Moisture Management® technology
The "I am Recycled" collection is not the only eco-friendly action undertaken by our company. We apply the Moisture Management® technology for the production of GIPARA collection. It means that we are using Moisture Management coating which is a healthy alternative to frequently applied silver ions for our users and for the environment. This strongly hydrophilic coating leads the moisture outside which makes our clothes dry faster.
Balance, equilibrium... thus, an extremely crucial aspect of each training. It is an equally important aspect of our company's operations; therefore, we strive for our collections to be produced in a sustainable manner.