22.08.2021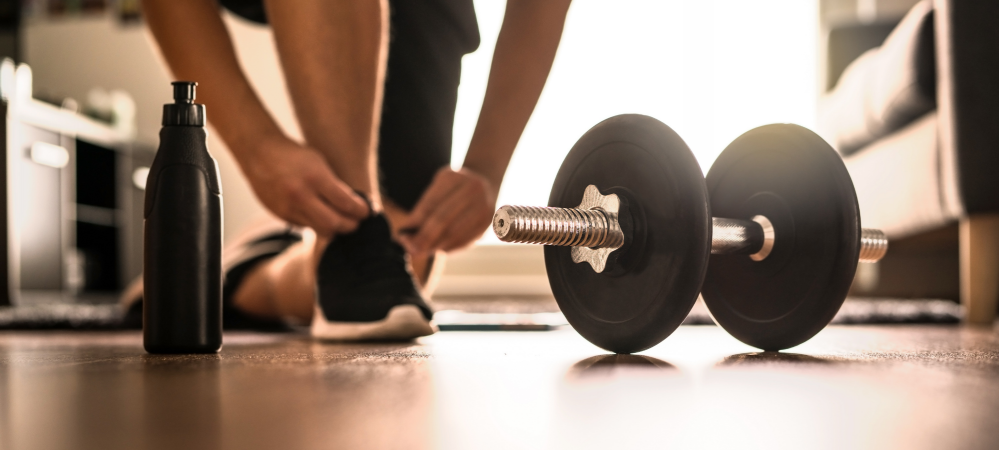 Both beginners, as well as those with a high level of physical advancement may have the desire to create their own home gym. Some people decide to engage in this form of physical activity, because the nearest training facility is located too far away. Regardless of the reason, the pattern for building a home gym is repeatable.
If you're planning to create your own home gym, then check out what you should pay attention to in this regard.
Gym in your home - plan
Before you start building your own home gym, try to answer the following questions:
What is your physical activity level?
How often do you exercise or how often do you intend to exercise?
What type of training are you interested in?
How big is the space you can use for your home gym?
Are you going to work out individually or with some company?
What is your budget?
In almost every field, the key to success is a well-prepared plan. Therefore, it is worth to start from it and carefully consider your expectations, in order to avoid disappointments and hasty decisions. Try to formulate as detailed answers to the above questions as possible.
The level of your physical advancement and the frequency of training sessions will affect e.g. selection of the appropriate weights. If in your case, the space that you can allocate for storing the home gym equipment is limited to a drawer – don't worry! You just have to choose accessories that take up little space, but are as effective as large professional equipment, e.g. various types of expanders. A solid home gym plan is important, however it's more important not to stop there. If you know what you expect from workouts in the comfort of your home, then you can proceed to the selection of exercise equipment.
Gym in your home – equipment for the home gym
When we think of a gym, we think of a place with a lot of equipment intended for physical activity. Weights, benches, dumbbells, as well as many machines for exercising different muscle groups, can constitute quite a challenge for people, who just start their adventure with a gym. In turn, advanced exercisers may be interested in adapting the equipment to their training objectives. These are the factors that usually push us to make the decision to buy our own exercise equipment. Before making a purchase, carefully think about the equipment needed in your case. If you plan to create a gym with your friends or family, then remember that you should consider additional equipment. If you are not limited by your home space, you can think about the purchase of professional machines. The prices of home gym equipment start from a few zlotys, so it is not a problem even if you have a low budget.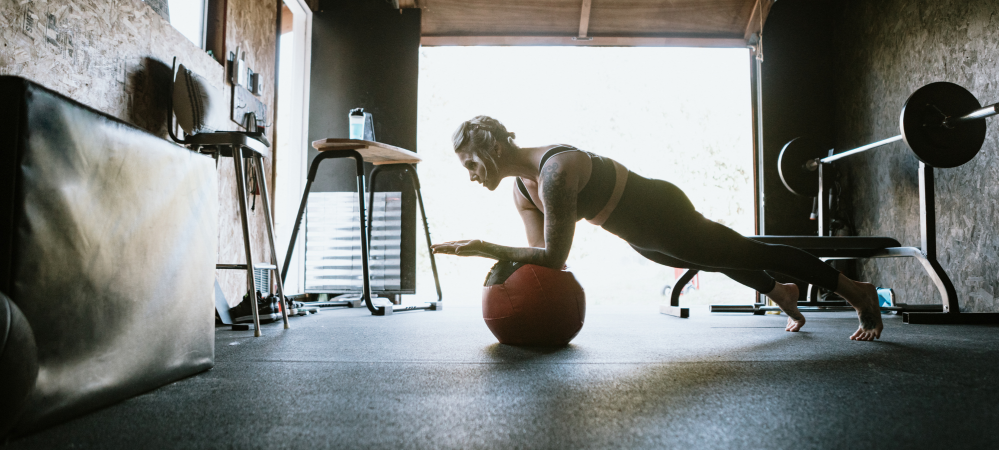 Gym in your home - what to buy?
Equipment selected for your home gym should be adapted to your training objectives. Consider whether you want to lose unnecessary kilograms or maybe you want to focus on building your muscle mass.
Fat burning workout
Cardio-type workouts can help you to lose excess weight, because they force the body to use energy stored in the fat tissue. If losing weight is your priority, then you should consider such equipment as:
Stationary bicycle
Cross-trainer
Elliptical trainer
Medicine ball
Strength workout that builds muscle tissue
If your objective is to build muscles, then you will surely be interested in all kinds of weights. Well-chosen equipment in this regard will help you to strengthen your muscles, which will result in the growth of your muscle tissue.
Kettlebells
Barbell
Neoprene weights
Equipping your own home gym does not have to be - or even should not be - based on one type of equipment. It is worth to consider mixed workouts, which engage your muscles while burning fat at the same time. Alternating workouts also constitute a good practice. In such case, you should determine separate training days, during which you will focus on cardio-type exercises or muscle exercises. Remember that getting in the desired shape is a long winding road, so you have to also take care of your motivation!