26.03.2020
Being under the care of a trainer in the gym we feel confident - we trust that he knows what exercises are best for us, how many series to perform and what loads to apply. Now, however, everyone is wondering how to exercise at home to achieve similar results. It is not even about how many times a week to exercise to lose weight - but to at least keep fit and, equally important, not to get injured. Of course, the answers depend on individual predispositions - our form, previous activities etc. Therefore, we will not look for exact prescriptions, but try to find general tips.
Training at home without new challenges?
When we can not go to the fitness club for some time and we only have to train at home, many specialists advise to keep fit without putting new challenges. It is known that if we lead an active lifestyle and suddenly we take a break, then muscles without a gym will quickly lose their former power. That is why trainers encourage to take care of a minimum of activity on vacation, and even during a less severe cold - it is about maintaining the form mentioned above. So that when we get back to the club, we will achieve full efficiency and readiness for new challenges as soon as possible.
However, we are currently dealing with a different situation.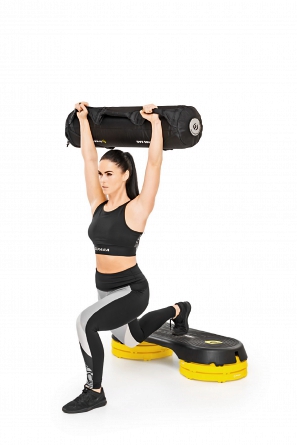 Fitness clubs have closed due to the coronavirus pandemic and unfortunately it cannot be accurately said when they will open again. It can happen in two months, maybe in three or maybe half a year... Does it mean that at that time we are doomed to keep fit without fighting for new challenges?
We need to look at this problem from two sides. Let's start with purely sports issues. If we have used the principle so far: gym in the morning, at noon and in the evening, then one workout at home will certainly not be enough for us. It may turn out that we are getting fat, muscles without gym are getting weaker and even a simple workout at home with dumbbells becomes a big challenge.
On the other hand, our safety and health is very important.
Training at home under special supervision
It's about the possibility of exposure to injuries that can happen very quickly without the professional care of a trainer. That is why so many instructors answer the question of how to practice at home: first, safely. The idea is to listen carefully to your body, pay attention to micro-injuries that occur during exercise. When something like this happens, it is better to stop training and even take a day or two break instead of suffering serious injuries. They can finish our workout at home for longer.
Unfortunately, improperly used fitness accessories are also a problem.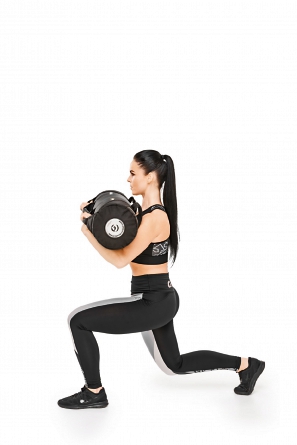 Fitness accessories that we use in clubs seem very simple. Workouts at home with dumbbells or using rubber seem equally easy. Unfortunately, remember one thing - in the gym we are looked after by our personal trainer or other instructors who, if they notice a dangerous situation, will definitely let us know. Unfortunately, we train at home alone. If we use the fitness accessories in the wrong way, nobody will pay attention to us. This, in turn, may result in injury.
How many times a week to work out at the gym at home
Unfortunately, if we are doomed to training at home for the next few months, then poorly performed exercises can consolidate, cause more micro-injuries, lead to more serious injuries. Besides, they may simply not bring results...
That is why, first of all, it is worth considering what fitness accessories are worth buying. Before we make a decision, it's best to plan our training at home so that the equipment we buy is actually useful. Regardless of what we choose, it's worth putting on fitness accessories from professional manufacturers. Only such will guarantee us the comfort and safety of training, as well as the durability of the equipment.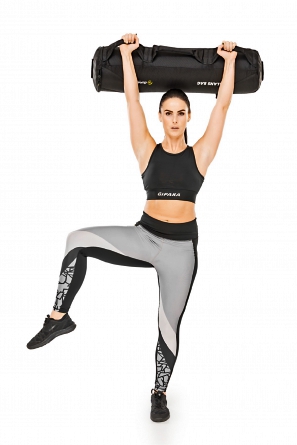 The same is true when choosing online training. Let us remember that not every instructor is prepared to conduct such classes. They require not only a lot of experience, but also a feeling. The instructor does not see the people with whom he practices, does not know their experience, does not know how advanced they are... So he must properly manage the training, on the one hand to satisfy those who expect more effort, and on the other not to injure or discourage beginners.
Therefore, in this case, it is also worth trusting professionals. An example would be companies producing equipment for fitness clubs organizing online fitness classes.
When using trainings, it is also worth pointing to the trainer (for example, using text messengers, which are often available in such classes) to increase or decrease the load. Remember - the key to the question how many times a week to work out at the home gym is to observe your own body and respond to the signals it sends. Do not underestimate any micro injuries. The most important thing is that we return to fitness clubs in full health.