02.03.2021
Accessory Exercises by Ola Zelazo
Ola Zelazo has been active on Polish YouTube for over 9 years and she is very popular there. She has earned her popularity by regularly publishing accessible but challenging workouts.
What exercise accessories does Ola use and what exercises does she propose?
Who is Ola Zelazo?
Ola Zelazo is a fitness, pilates, and bodybuilding instructor who became famous for her Internet activity on YouTube, as well as for running her own blog and social media. Ola loves to share her knowledge and regularly publishes her workouts that have stolen hearts of many women (and not only women!).
In Ola Zelazo's workouts you can find not only elements of fitness, pilates, yoga, ballet, meditation but also nutritional tips and workout challenges. On Ola Zelazo's channel that is impossible to get bored with, you can find content addressed to various audiences, such as:
people who want to lose weight,
people who sit a lot,
people who want to strengthen a particular body part (such as buttocks),
pregnant women,
moms,
seniors,
yogis.
Why is it worth using fitness accessories when training?
Depending on the type of workout Ola Zelazo suggests exercises with or without accessories. However, training with fitness accessories can be much more varied and demanding, that's why it's worth buying them. Aleksandra Zelazo has a playlist dedicated to exercises with accessories.
What fitness accessories are best to use?
Training with weights
To strengthen your muscles during training you can use weights such as dumbbells. Gym dumbbells are usually much lighter than typical dumbbells, which can weigh up to 20 kg. Gym dumbbells are meant to be a support during dynamic workout, not a workout in itself.

Ola Zelazo proposes many exercises with the use of gymnastic dumbbells during fitness training. Noteworthy are:
boxing, where the hands are held in front of you at shoulder height, and then dynamically bent and straightened,
hand rotation - the hands are directed to the side at shoulder height and then you rotate them up and down,
bends with climbing up on toes and raising hands above the head,
lunges with hands being raised and hips being lowered at the same time.
Resistance training
Resistance training is growing in popularity. Resistance training uses resistance bands, which significantly increases the use of force during exercises. This allows your muscles to build up and strengthen faster. Resistance bands have different levels of resistance so as to better suit the user and their abilities.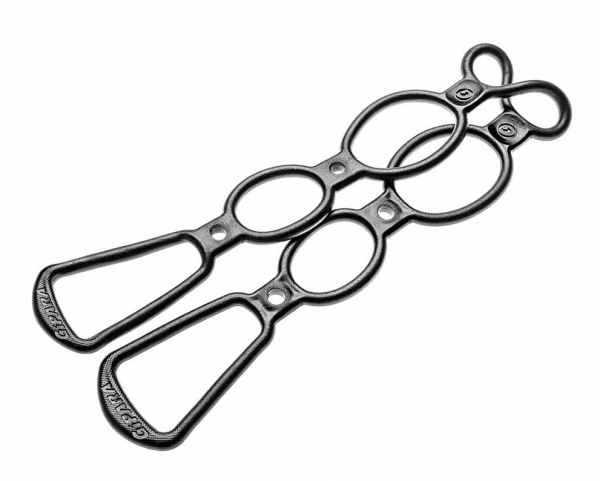 Resistance training can be used on different parts of the body. Aleksandra Zelazo suggests using elastic bands for training buttocks, thighs or abdomen. Exercises with rubber placed in the middle of thighs such as squats, jumping jacks or chair exercises (squat with a backrest) work perfectly for buttocks. Ola Zelazo also suggests training with the use of resistance bands and a chair. In this type of training the chair serves as a support during leg swings with the strap placed slightly above the ankle area.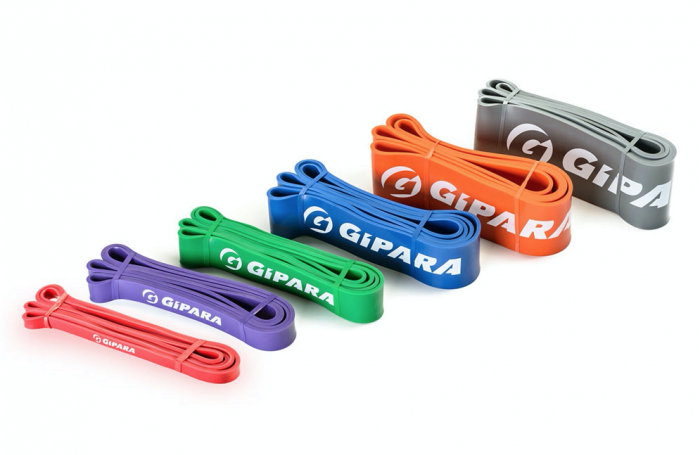 Yoga accessories
Relatively few accessories are used during yoga training. However, in order to practice yoga, it is advisable to use a yoga mat. With a yoga mat, you can practice on a soft surface that is not slippery and therefore guarantees a problem-free workout.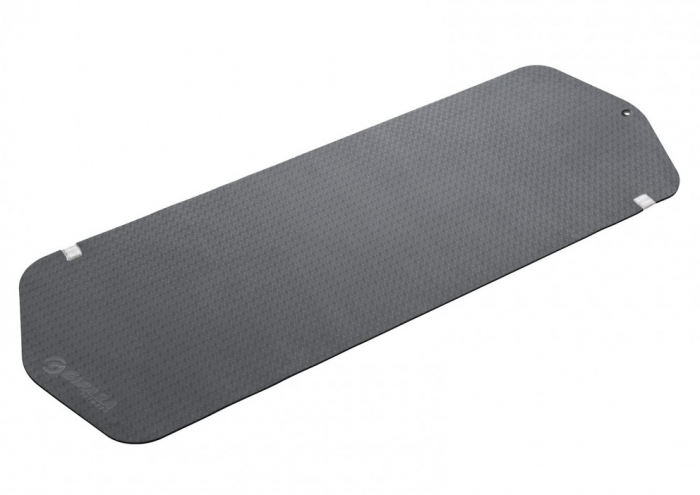 Yoga practice can also be supported by yoga blocks. The blocks reduce the risk of muscle tension. When stretching, a yoga strap can also be used as a comfortable support.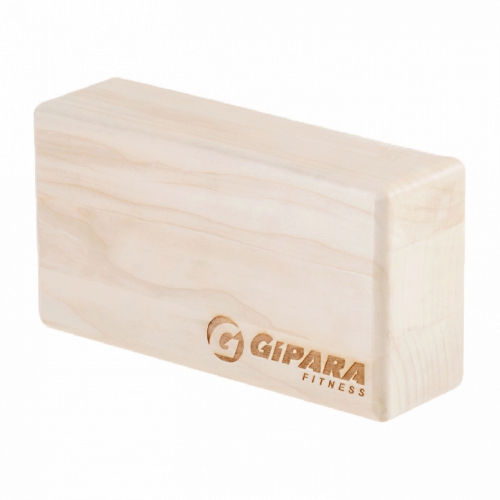 Ola Zelazo suggests a wide variety of exercises with fitness accessories, and she explains all of them perfectly. Additionally she is brimming with positive energy and enthusiasm, so it's no wonder that her channel is subscribed by over 183 000 people.