01.04.2021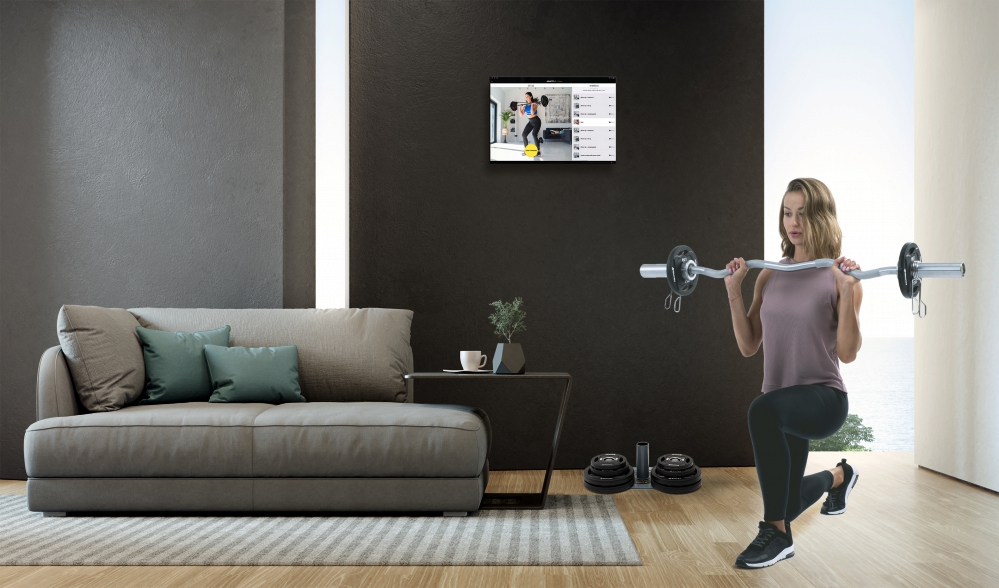 As a result of the pandemic, the gyms are still closed, and the winter weather is not conducive to going out. Nevertheless, spring is getting closer and now is the perfect time to get an extra dose of exercise, lose winter kilograms and prepare your body for the summer season. The Internet provides us with many ways to lose weight and strengthen our muscles, as well as ensures access to professional workouts. Use this time for home training in the company of Monika Kołakowska and check out the exercise sets for abdominal muscles, which are recommended by the instructor.
Who is Monika Kołakowska?
Monika Kołakowska is a charismatic fitness instructor, who focuses in her workouts on performance. She has been creating and recording trainings for the YouTube platform for several years now. Her channel includes many various ideas for home workouts, which will help you take care of slim body, as well as provide you with healthy eating tips. Moreover, in order to incentivise her viewers to exercise, Monika also creates periodic challenges consisting of specially grouped training series. The viewers may select from the workouts focused on burning fat, quickly getting back into shape or strengthening specific parts of the body.
With the use of her approach to exercises, Monika Kołakowska won over the hearts of thousands of users. Her YouTube channel has 555 000 subscribers, while her Instagram profile has 272 000 followers.
Abdominal workouts without weights
Abdomen is one of the most frequently trained parts of our body. Remember that strong abdominal muscles are not only the most desirable visual effect, but also an important protection for our spine. Strong muscles stabilise the spine, help to maintain balance, as well as correct vertical posture.
Among various popular workout proposals of Monika Kołakowska, you will find 15-minute workout for abdomen and love handles without the weights.

https://www.youtube.com/watch?v=dTo8ie4AmZE
This is a short and intense series of 9 exercises that you can perform at home. You will only need a mat, which will ensure comfort and safety during the training. During this workout, Monika uses our anti-slip UNICO yoga mat.
Regular and dynamic abdominal workouts without the weights will get your body moving, stimulate the metabolism and allow you to get a strong flat stomach. This solution is perfect for those, who cannot participate in the organised workouts or have little free time.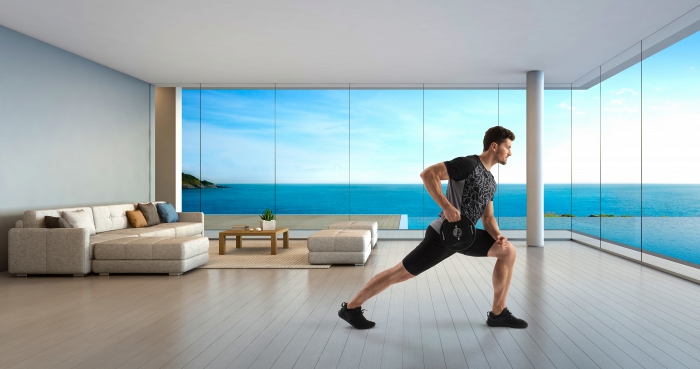 Abdominal workouts with the weights
If you are looking for a more intense form of home training, then try abdominal workout with the weights. Interval workout with the use of weights can be found in the series called "NEW ME IN 30 DAYS", created by Monika Kołakowska. In this type of training, Monika demonstrates several-minute workout series, during which you can use gymnastics dumbbells. The use of weights will allow you to engage additional body muscles and to accelerate fat burning. Moreover, the dumbbells will diversify your training, thus avoiding monotony and discouragement.
Abdominal workouts with the weights created by Monika Kołakowska:

https://www.voutube.com/watch?v=mx2DoNvXNIM

https://www.voutube.com/watch?v=oXUvssoAp3g
Home workouts can be as effective as regular gym exercises. You just need the right dose of motivation and basic equipment. In the current situation, physical activity is particularly important in the scope of strengthening immunity and taking care of your silhouette. However, when exercising at home, do not forget about wearing comfortable clothes and drinking the recommended amount of water. Moreover, remember to follow the instructors' recommendations in order to avoid injury.