20.03.2020
Gipara Fitness has just presented a new step - it is an extremely durable platform that can be freely configured and combined with other fitness accessories. It's the perfect solution for fitness clubs. It will also be useful for those for whom a well-equipped home gym is important.
Gym at home - what equipment will be the most versatile
For many people, after the closure of fitness clubs due to the epidemic of coronavirus, the only place to exercise has become a home gym - however, the training plan is then dependent on the fitness accessories that can be completed. That is why their versatility is so important. In turn, the new step from Gipara Fitness belongs to multifunctional devices. The number of exercises that can be performed based on the platform is simply infinite.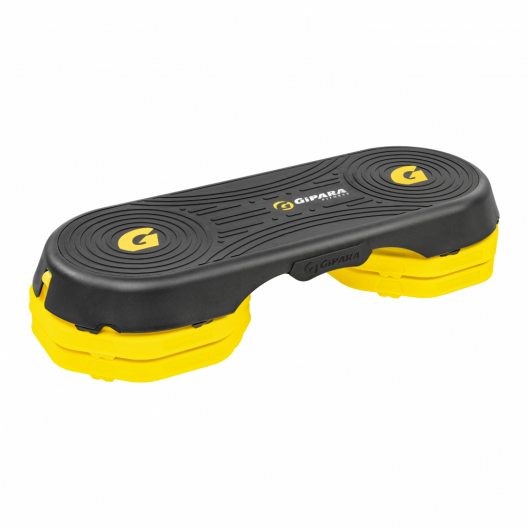 The new step from Gipara Fitness allows you to replace many other accessories. You don't really have to think about how to exercise at home - the platform gives us unlimited possibilities.
For example, a specially designed construction guarantees any height adjustment - and from any angle. This, in turn, is important when our goal is a family home gym - the training plan must then be adapted to different levels of advancement and needs. We can achieve this very easily and quickly thanks to the height adjustment.
Gym at home - exercises can not be boring
Unfortunately, the regulation of loads and levels of difficulty is not the only trap that awaits those for whom the only place of activity is the gym at home - how to exercise every day using the same accessories and not get bored... this is a challenge!
The new Gipara Fitness step - as we have already mentioned - not only offers unlimited training possibilities. In addition, it has been designed to be able to use other fitness accessories with it.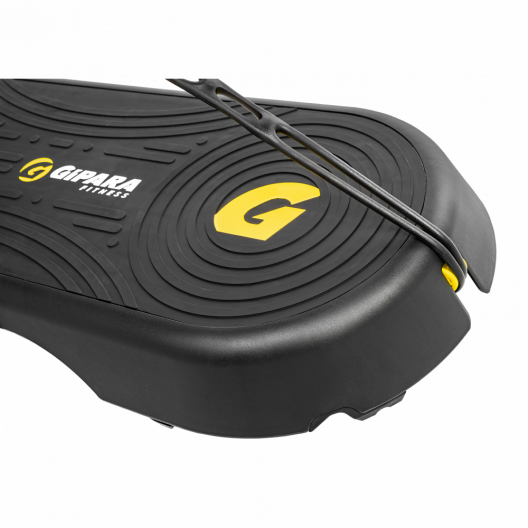 For example, the platform has been adapted to use resistance rubbers - Space Stretch Max®. This, in turn, will certainly satisfy those for whom the most important thing is training at home with dumbbells. The combination of step and resistance rubbers will be even more effective.
It is also worth adding that the step from Gipara Fitness is made of extremely resistant material. Specially selected PVC guarantees durability and resistance to damage. In turn, the non-slip, rubber platform will definitely affect the comfort of training and will avoid injury.
How to practice at home with step
Step is for many an accessory assigned to the gym. Takes up a lot of space and is associated primarily with group training or individual work with a personal trainer. Let's remember, however, that the amount of exercise that allows you to do fully compensates for the space that we need to allocate for its storage. When it comes to training and inspiration, many exercises can be found, among others on the Gipara Fitness channel on the YouTube platform.