09.05.2021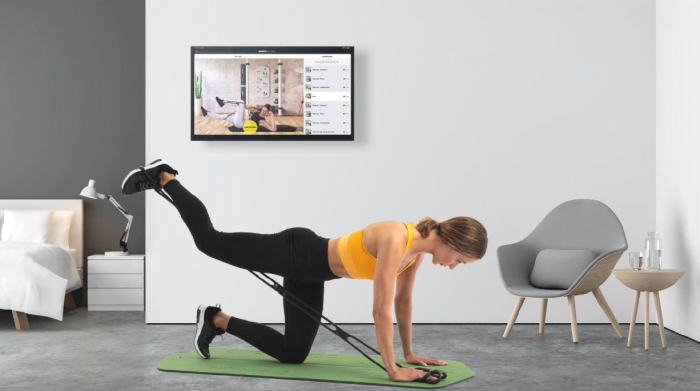 Due to the development of YouTube platform and other social media, the fitness workouts have become much more accessible to a broad group of viewers. One of the noteworthy channels is the Everyday Fit (pl. "Codziennie Fit") channel. What content can be found there?
Marta Hennig – the creator of Everyday Fit
Everyday Fit is not only one of the leading Polish YouTube channels in the fitness category. It is also an extensive blog, online store, social media, but most of all a person who, with her knowledge and personality, gathers people around herself and incentivises them to work out. We are talking about Marta Hennig, who is a trainer and fitness instructor. She has trained track and field for almost a decade, and represented the Lubusz Province in 100-metre and 200-metre sprints.
Through Everyday Fit, Marta Hennig demonstrates that anyone can exercise and eat well without imposing strict discipline and rigorous calorie counting. A calm approach to diet, or as Marta says "no worries", is often much more beneficial to your health, because it promotes long-term activities.
Marta is also the author of the following books: "Codziennie Fit" (Everyday Fit) and "Motywator" (Motivator), in which she extensively answers the most common questions about diet (What to eat? How to eat? How much to eat?) and physical activity (How does the fat burning process look like? How and why does the build-up of lactic acid develop? What are the most popular myths about workouts?).
What content is dominant on the Everyday Fit channel?
There are two topics that dominate on the Marta's channel: diet and exercises, i.e. two most important factors contributing to a healthy life. However, we need more in our life than workouts and diets, therefore you can find other valuable content on this channel. Marta talks about development and motivation to act, as well as about her favourite products.
Healthy diet and fit recipes
Diet is one of the basic elements impacting our energy level and health. Therefore, Everyday Fit pays a lot of attention to this topic and educates how to eat properly. Moreover, this channels also offers dietary suggestions for quick and simple dishes. Marta often organises live cooking and demonstrates how she prepares her dishes. What can you find there? For example, a lasagne with spinach or a fit apple dessert.
Fitness workouts in the Everyday Fit style
Everyday Fit gathers people who are advanced in their workouts - they have been training regularly for years and are looking for new training elements, as well as inspiring nutritional recipes. Nevertheless, this channel also offers a lot of content for beginners, who do not know where to start their adventure with being fit, but have the desire to introduce a positive change in their lives. They can find here a lot of content concerning: regular training, elements affecting weight or workout mistakes that should be avoided. Of course, there are also many people who are in the middle, i.e. at the intermediate level, and who are continuously extending their knowledge regarding workouts and diet, as well as working to strengthen the body and improve their physical condition.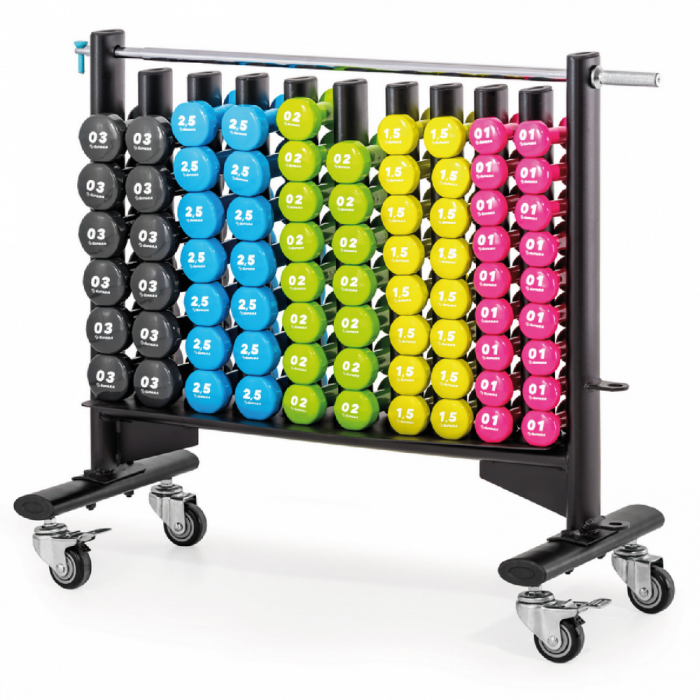 Fitness accessories used by Marta Hennig
Weights, mainly gymnastics dumbbells, are among the most frequently used accessories. They are designed to intensify the performed exercises, as well as increase stimulation of the muscles. Depending on the level of advancement of the person performing the workout, Marta recommends different weights of gymnastics dumbbells. The more advanced the exerciser, the greater the dumbbell weight – e.g. beginners should start from a weight of 0.5 kg., intermediate exercisers approx. 3kg, while advanced users can even use dumbbells with a weight of 8 kg.