12.01.2022
We have a solution for you! Many people who wish to set up a home gym have this idea in mind that they will need a whole lot of space. There are however ways to arrange a professional home gym in a relatively small area but with a functionality similar to one at a fitness club.
Training equipment that is worth having at home
Gipara Fitness offers a professional equipment that fits both the use at sport clubs and at home. You may thus equip yourself in no time with devices available so far only in prestigious fitness clubs and have them at your disposal 24/7 in the comfort of your home.
When a home gym becomes more than just an idea - the first question that pops in your head is usually – what to get to have a home gym?
First of all, it is worth focusing on training accessories that will improve the quality and hygiene of each training. These include such items as a and a . will ensure assurance and various types of feet and hands will allow to increase the intensity of exercises.
To carry out your training at home you don't really need a lot. You can build it around such accessories as , , , , or .
Exercise gate - a professional gym on 1sqm
When discussing a home gym we should point out a perfect solution, which is a . It is a professional gym in a compact edition. The area occupied by the gate takes only 1sqm and its aesthetic design makes it fit any room you choose. Gates enable carrying out whole body training by means of complete training accessories and devices.
G-wall gates are available in several different variants in terms of their look and components they possess. Apart from the basic set of training accessories, these sets occur in such versions as:
Thus, when buying a G-wall exercise gate you really get a ready-to-use professional gym that fits the structure of any interior.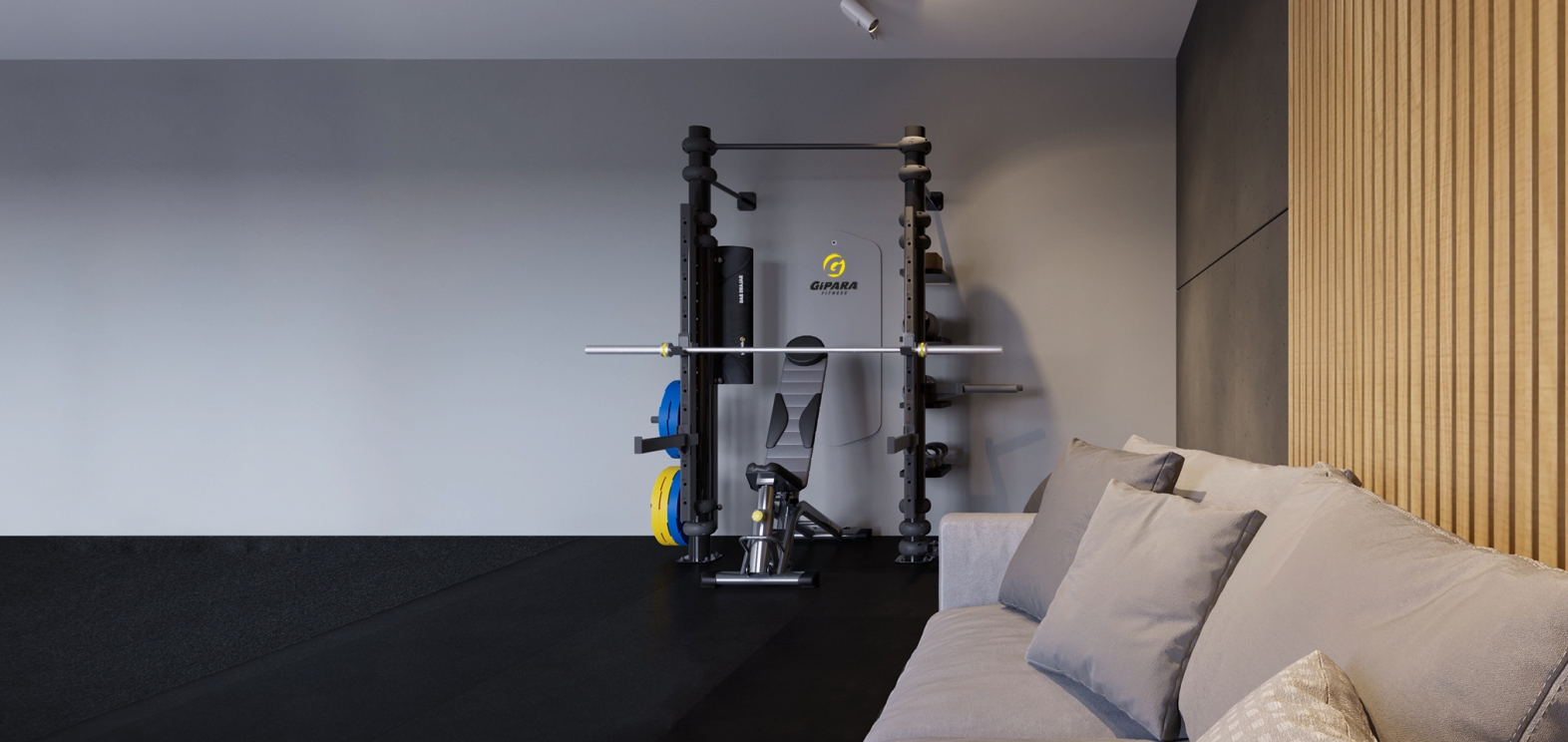 Not just the equipment but also a trainer at home - discover our application with exercise sets
If you're dreaming of a home gym but also about a private personal trainer, available 24/7, get ready to fall in love with our app.
offers a rich set of trainings and exercises. They may be adjusted freely, depending on the preferred degree of advancement, duration and type. Exercises and trainings available in the application are realized in an appealing manner. Moreover, it is possible to carry them out with a switched-on voice guide. In addition, the application enables tracing the history of trainings, including the number of burnt calories.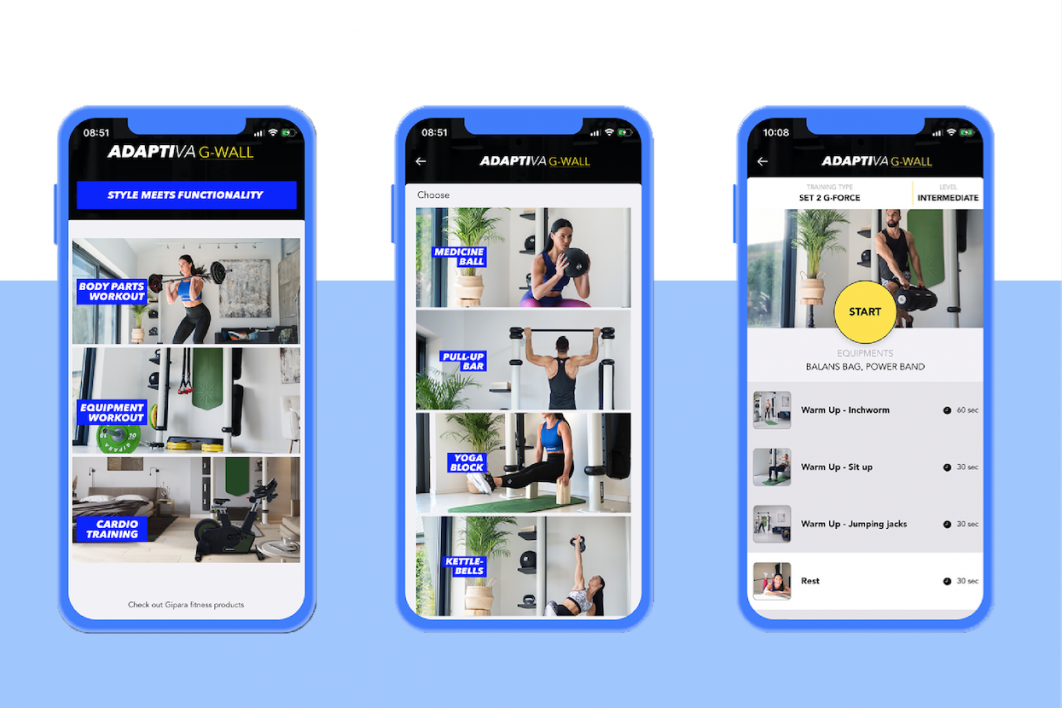 Exercises with the G-wall APP seem to have no limits – since this tool works on your phone, your tablet and your TV. Access to all functions of the APP is obtained by purchasing a subscription or it may be for free when purchasing special from Gipara Fitness (among others, when buying the G-wall exercise gate).
You may safety say that the space at home will surely not deprive you of your dreams of having a gym. First of all, you do need to ask yourself a question what to get for your home gym. Gipara Fitness offers a number of professional accessories for training among which everyone can find something suitable for them. If however the choice of proper devices is a challenge for you, you may consider buying a compact G-wall gate that already contains professionally arranged home gym equipment. Training on such devices, combined with a personal trainer provided by the G-wall APP, will surely assist you in achieving the desired training targets.