02.03.2020
We present the latest work of designers from Gipara Design Studio. They are unique, practically indestructible, made of the best materials. They are suitable for both a professional club and a home gym. They will work in every workout.
Fitness accessories like a rock
Let's start with a name that is quite unobvious. Most often, fitness accessories refer to their intended use - for example, exercise rubbers, or have an additive confirming their quality - e.g., pro, super etc.
Gipara Design Studio has already accustomed us that by creating fitness accessories it breaks out of standard thinking - both in the design approach and naming. This time, the Obsidian name refers directly to the inspiration of the creators of this series.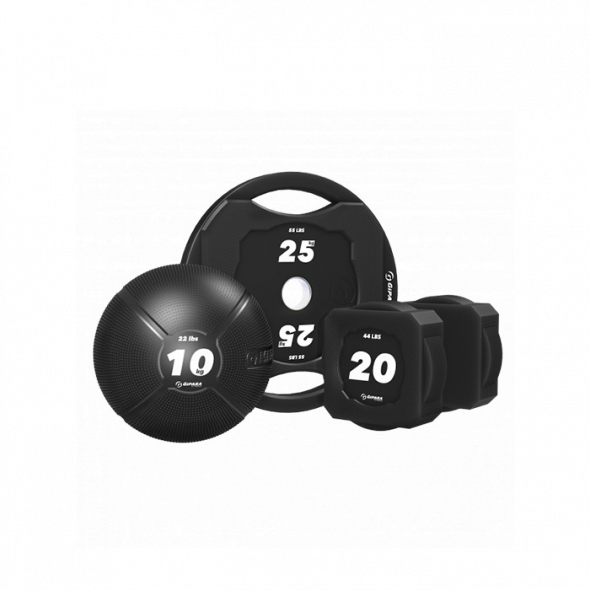 Gipara Design Studio designers have been looking for the right inspiration for a long time. You can say that when it comes to different things for the gym, actually everything has already been invented. Dumbells, barbells, exercise rubbers, a gym bag and other fitness accessories... It seems that everything has already been defined.
Then someone from the design team came across information about an unusual mineral, a rock that is made of volcanic enamel. It comes into existence in specific and hard-to-meet conditions - when the lava flowing out of the volcano comes into contact with water and immediately freezes. This is Obsidian. Its properties - above all hardness and durability - have been appreciated for thousands of years.
Five-year warranty on Obsidian fitness accessories
Further designing was very easy. Immediately Gipara Design Studio decided to release a new line in only one color. These fitness accessories will definitely stand out in the gym - they're just just black. Other accessories and items for the gym are most often in many colors. Often, individual colors symbolize loads or give the opportunity to personalize under specific exercisers or groups. In this case it will not be possible. Obsidian is fitness accessories that will be produced in one color only.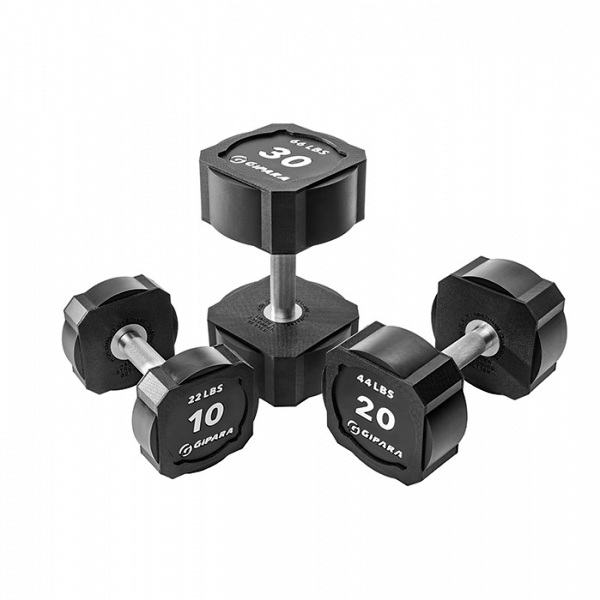 Thanks to this, they will definitely give character to many clubs or fitness rooms in hotels. They are also great as fitness accessories in home gyms. It is one of the few occasions when professional equipment is available for "ordinary" exercisers. Most often, fitness accessories created by professionals - such as Gipara Design Studio for example - are reserved for club owners. Others have to settle for shopping in large sports stores, where it is difficult to find such high quality. However, the Obsidian series is on regular sale.
Additionally, due to the highest quality, Gipara grants a five-year warranty on part of the Obsidian line!
The highest quality - the best materials
Such a long warranty is primarily due to the certainty about the highest quality of the Obsidian line. The materials used make them fitness accessories that definitely stand out when looking at other things at the gym. For example, balls were made of natural rubber, which may not seem unique. In fact, it is a specially selected rubber with the highest strength factor. In turn, dumbbells and discs are made of urethane - this is a material that is extremely resistant to any scratches and shocks. That's why when you buy fitness accessories from the Obsidian line, you can be sure that it's shopping for life.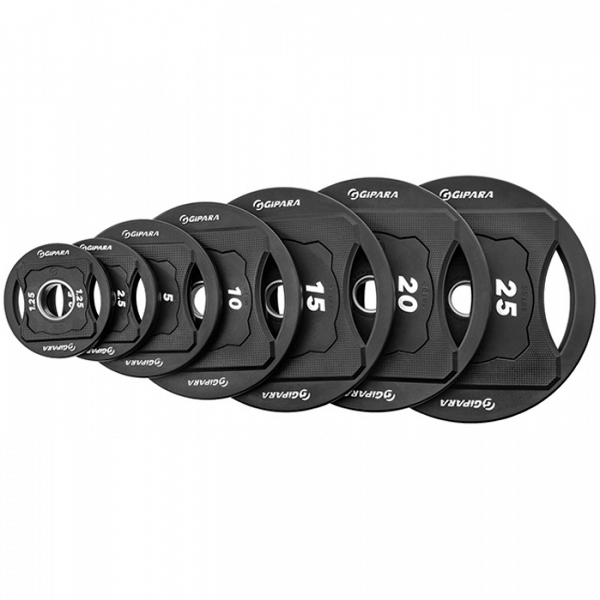 Of course, many people will probably find that a home gym does not need such professional accessories. It is better to buy more, but cheaper. Nothing could be more wrong - probably many people have already found that saving on fitness accessories is a double expense. Consider such a basic thing as our gym bag.
Of course you can buy cheaper from a large sports store. Very soon, however, our purchase will be verified by everyday life. Jamming zipper, material that rubs, uncomfortable handles or the inability to remove stains... After a few weeks, the gym bag resembles a shopping bag. So of course we are buying a new one, this time professional.
Fitness accessories should be treated the same. Dumbells, balls, discs - are equipment that can give us joy during exercise, or discourage us by their defects and damage.
Obsidian - unique accessories for the fitness club
In addition, the new line is unique. Shape and designs have no counterparts. Created from beginning to end in Gipara Design Studio. By choosing these accessories for a fitness club or home gym, we can be sure that we get a completely original, professional product.